Theatre in the Park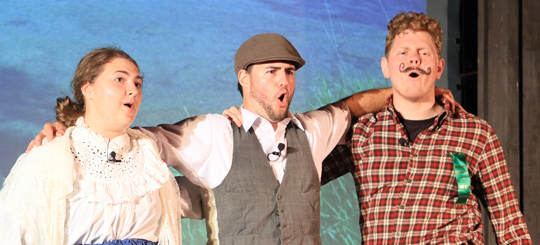 Image 17-9619; Players Hannah Smit, Duncan White and Zachary Flavelle; Photo: John A. Brebner
Every year Sandbanks Provincial Park and the Friends of Sandbanks are pleased to present two short plays for the enjoyment of all ages.
For 2017, those two productions are "Little Brown Batman & American Robin", and "Lakeshore House".
Little Brown Batman & American Robin
Litte Brown Batman and American Robin team up to face off against Poison Ivy, and annoyance found throughout Sandbanks Provincial Park. Through song and dance, the brave hero and his wannabe sidekick take on the dreaded "Leaves of Three, Let it Be" character, revealing an unexpected truth.
What they don't know is that evil lurks elsewhere at Sandbanks. Are they up for the adventure? Are you?
Lakeshore House
The Sandbanks area has been popular with both tourists and locals for almost two hundred years. Many lodges once operated in what is now the park - Evergreen, Lakeland, Lakeview, Bayview, Ontario House, Shore Acres, and of cource, Lakeshore, which operated for over one hundred years and saw more than one million guests pass through its doors. The lodge no longer stands, but visitors to West Point can still see the foundations of the lodge and dance hall, as well as the shuffleboard and tennis courts, and swimming pool.
"The Coolest Spot when the Weather is Hot." was how Lakeshore House advertised itself in a 1920's brochure. This was at the time of Prohibition, when it was illegal to drink or sell alcohol. Join our cast of characters as they become embroiled in romance, rum, mistaken identities and song.
Theatre Dates
July 12, 2017
July 26, 2017
August 9, 2017
August 23, 2017
All profits from these events go to the Friends of Sandbanks, a non-profit organization that works with the Park to further the goals of preservation and education within Sandbanks Provincial Park.
Sandbanks Park Amphitheatre