Sandbanks' Fall Getaway Fun Run
Sunday, September 17, 2017 at 10h00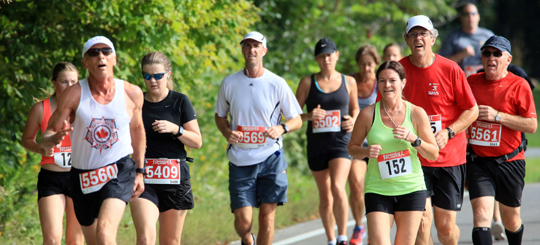 Image 16-6939; Runners set off on the first leg of the 2016 Fall Getaway Fun Run. Photo: John A. Brebner
Description
For over twenty years, Sandbanks Provincial Park has presented its annual Fall Getaway Fun Run along the shores of Lake Ontario and through the fall colours of Sandbanks Provincial Park.
Consisting of both 5 km and 10 km runs (the latter qualifies for the Terry Fox Run), it's a fundaraiser for the Friends of Sandbanks and the Terry Fox Foundation.
The run begins at Currah's Park Store in the Outlet Beach sector of the Park (map below).
Entry forms are available at the Park Office, or online at the Running Room.
Email agnese.bortolussi@ontario.ca for more information.